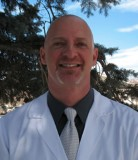 David Fitch, L.Ac, Dipl.OM, LMT is a Nationally Certified, Colorado licensed Acupuncturist and practitioner of Oriental Medicine.
David completed his medical degree from the Santa Barbara College of Oriental Medicine, has been practicing alternative medicine 23 years and has assisted well over 18,000 clients.
Specialties
Orthopedic / Sports Injuries, Joint issues, Pain relief.
Heart / Cardiology and Lung / Pulmonary imbalances.
Digestive disorders, Stress related symptoms.
Infectious Disease
Cold and Flu treatments.
Primary treatment modalities
Diagnosis, Acupuncture, Herbal Medicine, Clinical Nutrition.
Massage (Orthopedic, Thai, Sports and Deep tissue).
Dry Needling, Electric Stimulation, Graston Technique (Tui-Na), Moxibustion
Facial Rejuvenation with Acupuncture.
Additional modalities
Reiki / Energy Healer – David has been leading workshops teaching and certifying healers since 1992.
Art Therapy. Certified PFTS Art Therapist. David teaches workshops nationally and offers individual therapy sessions.
Meditation-Visualization Instructor.
Life Coaching
David offers general coaching sessions as well as specialized topic coaching.
David will challenge you and support you in attaining the results you desire and deserve in your life.  All topics are welcome, spiritual, life, success, business, finance, relationship and self improvement to name a few. David weaves his intuitive gifts as a seer, listener and therapist to inspire and empower his clients.
The power of "Choosing" is at the core of his teaching. The fast track to co-creating an incredible life.